Michael W. Mann, MBA - Managing Partner
Also a native of Pittsburgh, Michael is a MBA Graduate from The Rowland School of Business at Point Park University in Pittsburgh. Michael has many years experience in the luxury retail fashion industry where the customer satisfaction and overall experience were paramount to his success. These are traits that are essential to provide our patients with the highest possible standards in the dental community. A multifaceted staff member, Michael has forged relationships with all "In-Network" providers to ensure he can understand and submit claims on your behalf with little to no problems. In his spare time Michael enjoys enriching himself through volunteerism and travel. A natural born networker, Michael loves to meet new people and widen his social circle in Pittsburgh. Being heavily connected and a talented young professional has lead him to the honor of being one of 2016's Pittsburgh's 50 Finest Honoree's with a spread in Whirl Magazine! Also a 'Foodie', Michael resides in Bloomfield and would love to tell you about his favorite restaurants in the city.
PROFESSIONAL RECOGNITION AND AWARDS:
Saks Fifth Avenue Service Star Award, 2011

Point Park University BA 2012, Cum Laude
Point Park University MBA Graduate 2013, Suma Cum Laude

Michael Kors Top Manager Award, 2013
Michael Kors Top Seller Award, Mid-Atlantic Region, 2013
Top Clientele Percentage of Sales, Mid- Atlantic Region, 2013
Distinguished Alumni Profile, Point Park University, 2014 (Read Here)
Mission of Mercy Planning Committee Member 2014-present
Member of the Board, Face 2 Face Healing 2014-2019
Chamber Member, Shadyside Chamber of Commerce, 2015-Present
Treasurer, Twentieth Century Club 2015-2020
Pittsburgh's 50 Finest Honoree 2016 (Read Here)
Whirl Magazine 20 in their 20's Honoree 2018
Pittsburgh's 50 Finest Planning Committee Member 2018- Present
Pittsburgh Parks Conservancy Hat Luncheon Planning Committee Member 2019- Present
Joanna, Patient Care Coordinator
Keep a look out for her bio, soon!
Karyn, Frontdesk Coordinator
Keep a look out for her bio, soon!
---
Dental Hygiene Team
Crystal, RDH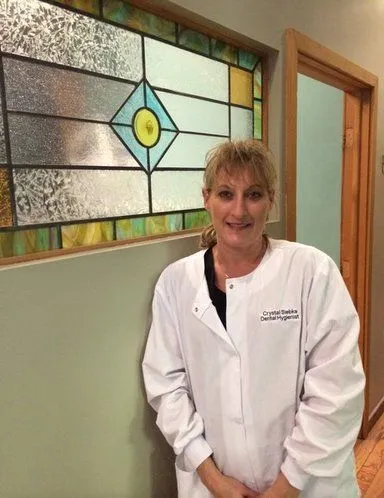 With over twenty years of experience in Hygiene, Crystal provides the most thorough job when cleaning and checking your teeth. Apart from being a Registered Dental Hygienist, Crystal is a certified Orthodontic Assistant, and also has her Local Anesthetic License. With experience in dental offices and hospital dental practices, Crystal provides us with a solid skill set that sets our practice apart from the rest. Dedicated, Crystal provides each patient with the opportunity for a clear and concise explanation of current health of ones smile before a follow up with one of our dentists. Achievements include a degree from Youngstown State University in Dental Hygiene, Public Health Experience in Clarion, Jefferson, and Venago Counties, and the Golden Scaler Award for Outstanding Clinician in 2005. In her free time, Crystal makes natural body products from lotions to soaps. With an LLC, she is quickly growing her product line. Moreover, she is a lover of animals and rescues dogs and is an active volunteer with animal shelters.
Laura Lee, RDH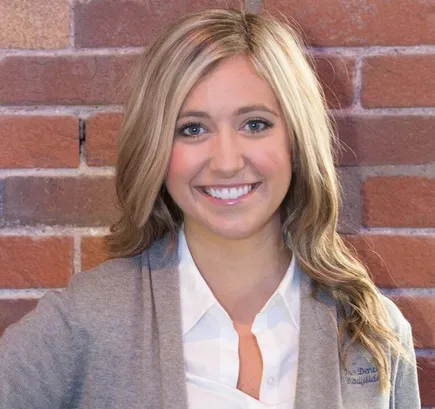 Laura Lee graduated Cum Lade in 2015 with her Bachelors Degree in Dental Hygiene from West Liberty University. She is passionate about educating patients on their oral health and strides to provide the highest level of care to each and every patient. She is a native of Greensburg, Pennsylvania and currently resides in Shadyside. In her free time she enjoys spending time with family and friends, running full and half marathons, and playing tennis.
Rachel, RDH
Anndi, RDH
---
Clinical Assisting Team
Tyler, Managing Parnter, EFDA
Mindy, Clinical Director, EFDA
Nina, Dental Assistant
Naraya, Dental Assistant