Dr. Bobbie Lee Hawranko, DMD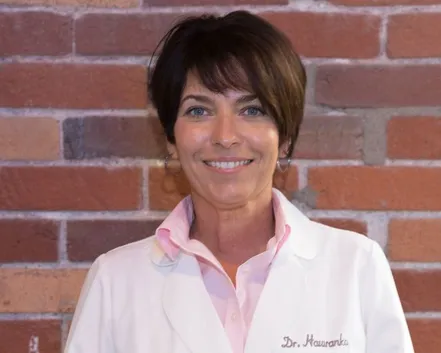 A native of Pittsburgh, Dr. Bobbie Lee Hawranko has been practicing dentistry for over thirty years. Her passion for Cosmetic and Aesthetic Dentistry, along with her love for the city, led her to create her two state-of-the-art dental offices in Pittsburgh. Here, she brings high-end general dentistry along with the latest dental technology to her patients at UPMC Mercy and UPMC Shadyside.
Professionally, Dr. Hawranko also sits on an array of dental and medical boards where she can expand her expertise and help foster growth to the next generations of practitioners. With one of her office's positioned near UPMC Shadyside Hospital campus, Dr. Hawranko has been able to help direct and implement new protocols for oral hygiene with UPMC Hillman Cancer Center's Oncology Patients. She also is on the UPMC Presbyterian, UPMC Shadyside, and UPMC Mercy Oral and Maxillofacial Surgery team working closely to bring dentistry further into the hospital system to allow for continuity to patient's whole-body care.
When not in the city, Dr. Hawranko calls Sarver home where she holds many hobbies. She is an organic gardener, a fabulous cook, a lover of baking, and tends to her honeybees. She loves the arts and stays involved in The Pittsburgh Parks Conservancy. Most importantly, she is a mother to her two children Rachel and Robbie.
"We have earned our leadership reputation within the dental community by providing a natural approach to dentistry that is built upon an emphasis of being continually educated on the latest techniques, materials, and technology. Our experience and determination has led us to be on the forefront of biodentistry."
- Dr. Bobbie Lee Hawranko
University of Pittsburgh, School of Public Health 1984
University of Pittsburgh, School of Dental Medicine 1990
Clinical Dental Director, St. Barnabas Medical Center 1992
Owner, North Pointe Dental Associates 1997-2012
Leading Physicians of the World Honoree 2012 and 2013
Graduate, Zimmer Institute (Dental Implants) 2013
Member of the Board, University of Pittsburgh, School of Dental Medicine - Dental Hygiene
Volunteer, Catholic Charities Free Healthcare Center 2013-Present
Owner, The Dentists at Shadyside Place 2014-Present
Member of the Board, Face 2 Face Healing 2014-2019
Owner, The Dentists at Hartwood 2015-2020
Owner, The Dentists at Mercy 2021- Present
Chamber Member, Shadyside Chamber of Commerce 2015-Present
Board Member, The Twentieth Century Club 2015-2020
Board Member & Volunteer, Mission of Mercy Dental Clinic 2017-Present
Committee Member- Pittsburgh Hat Luncheon, The Pittsburgh Parks Conservancy 2019- Present
---
Dr. Jacqueline E. Sumzin, DDS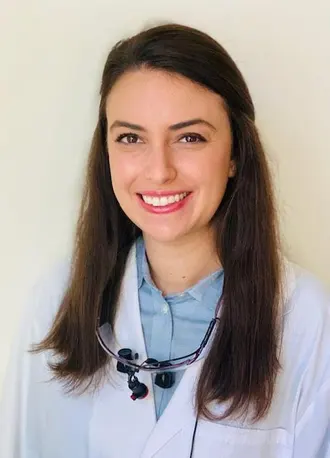 Dr. Jacqueline E. Sumzin joined the practice in the summer of 2020, when she moved to Pittsburgh from her hometown of Brooklyn NY. She studied Psychology and Women's and Gender Studies at Pace University where she received her Bachelor's degree.
Dr. Sumzin then attended New York University College of Dentistry where she received her Doctorate in Dental Surgery. During her time at NYU, she conducted research on Dental Anxiety and was also chosen for an honors program at the NYU Dentistry Oral Health Center for People with Disabilities.
Following dental school, Dr. Sumzin completed a competitive Residency program in Brooklyn, NY. This program focused on restorative dentistry, implantology and endodontics.
Currently, Dr. Sumzin lives in Pittsburgh's Strip District with her husband. In her spare time she enjoys traveling, cooking, hiking and spending time with family and friends.
Dr. Sumzin is excited to help you meet all your dental needs!
---
Dr. Lauren Kennedy, DMD
Dr. Lauren Kennedy is a life-long "yinzer," and was raised in the South Hills of Pittsburgh. After graduating from Chartiers Valley High School, Dr. Lauren attended Washington & Jefferson College and earned a B.A. in psychology. She then attended the University of Pittsburgh School of Dental Medicine, where she received her doctoral degree in Dental Medicine. With a background in psychology, Dr. Lauren values the positive impact a healthy mouth can have on a person's quality of life, both orally & mentally.
Dr. Lauren strives to provide a dental experience that is comfortable, reassuringly pleasant, and relaxed. She takes the time needed to ensure excellent, appropriate care and prides herself on integrity. In a continually evolving field, Dr. Lauren is committed to staying current with new practices, procedures & technology.
In her free time, Dr. Lauren enjoys spending time with her husband, Pat, family & friends, trying new restaurants in the city, and traveling. She loves animals—especially her adopted Maine Coon cat, Kiki—and is a big fan of reality TV.
Dr. Lauren is thrilled to join the Shadyside Place team and looking forward to meeting & working with our awesome patients.
---
Dr. Michael Toro, DMD
Keep a look out for his bio, soon!